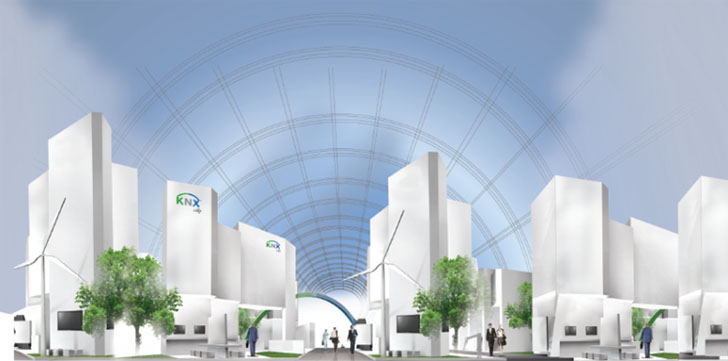 What is KNX
---
KNX is open standard for commercial and domestic building automation. KNX devices can manage lighting, blinds and shutters, HVAC, energy management, security systems, audio, video, displays etc. KNX standard is developed and promoted by KNX association with headquarters in Brussels.
KNX Association has been set up in 1999 as the merger between three former European associations promoting intelligent homes and buildings:
BCI (France) promoting the Batibus system;
EIB Association (Belgium) promoting the EIB system;
European Home Systems Association (Holland) promoting the EHS system.
---
KNX installations can use several physical communication media:
Twisted pair wiring (inherited from the EIB standard.
Power-line networking (inherited from EIB standard.
Radio (KNX-RF)
IP
In the case of the most widely used medium "Twisted Pair 1", a control cable is laid parallel to the 230 V cable. This means that:
the amount of cabling compared to conventional installation technology is considerably reduced when bus devices are arranged in a decentralized way
the number of possible system functions is increased
the transparency of the installation is improved.
---
The Advantages of KNX are:
Increased safety
Economic use of energy during the operation of buildings
Simple adaptation of the electrical installation to the changing requirements of the user
Higher degree of convenience
future-proof installations
wide range of available off-the-shelf components from many manufacturers
large service network of qualified contractors/planners/integrators